When shopping for your perfect wedding photographer you must take into account their photographic style and how you want your moments captured, especially if you're searching for an Indian Wedding Photographer.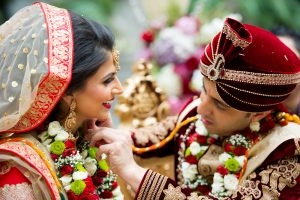 In the age where everyone has a camera in hand throughout the day, professional wedding photographers hone their skills and succeed by consistently delivering images in a style they were trusted to reproduce under a range of conditions.
Spending time perusing a wedding photographer's portfolio should give you a pretty good idea of how they like to create and edit their images. The common wedding photography styles are: documentary, lifestyle, classic, filmic, dramatic, and artistic. It will ultimately be your decision to find a style that you feel will best fit the look and feel of your event so your story can be told through your images for decades to come.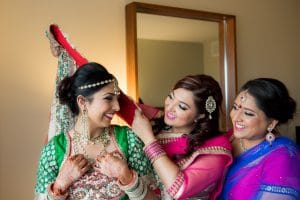 Most professional photographers will be equipped to use natural and artificial light depending on the conditions, but the amount they use, direction, and exposure choices can drastically change the way the pictures will look and the overall feelings or emotions they convey. Indian wedding photographers should have lighting kits available to fill the larger ballrooms that are needed to accommodate the larger guest counts that attend all of the events.
Wedding photographers that tend to lean on more natural lighting methods will usually use less artificial light and will edit with the light & airy or filmic & grainy looks because those methods best enhance what is captured with natural and possibly low, tungsten or florescent light. Photographers that are skilled with off camera flash and other artificial lighting will often have a lot of dramatic (more dynamic range between highlights and shadows) and artistic images in their portfolio.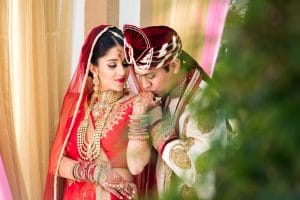 So, how would we define our photographic style? Well, we like to evolve our style throughout your event to best tell your story. We like to capture candid moments organically, with good, clean lighting. This means we will most likely prepare ourselves to fill the frame with the light needed so our subjects can move freely as the moment allows and have only a little variation between our key, fill, and back lights to allow for some depth while limiting extreme shadows, especially for happy moments. To us, a happy family moment shouldn't involve the bride's face half in dark shadow and it shouldn't be split-toned with cyan and orange the way a cinematic drama would be. Any edits we make in post would be to better draw the eye to what is happening or to further relay the mood of the image. Most times, a candid image will need very little post and it could just be a choice between classic black & white or color.
As for our couple's portrait sessions, we work with the couple to ensure their pictures reflect who they are as people. Again, most of our clients select us based on our portfolio (which is largely lifestyle-based) and we choose to show classic, timeless images that are clean and dynamic without too much editing distracting from the images. Depending on where we are shooting and when, we will balance natural and artificial light in a way that conveys the mood of their events.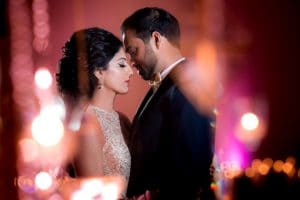 For instance, wedding portraits in the morning will most likely be bright and fun to highlight the excitement before the ceremony. In contrast, the reception pictures will be more dramatic and romantic as you are now as husband and wife and our lighting and posing will reflect that change in your story.
In general, our post process is done entirely in-house with your lead photographer (Mona or Stephana) culling and editing every image. We want to ensure our entire final product delivered to you fits our brand and our promise to you. We don't believe it is fair to deliver 10% of the images the way you would expect based on our site, and have the other 90% batch-processed by a third party. Whether you go with us or not, make sure you know what to expect from your photographer in terms of the post work.
Do you still have questions about our style and process? Please fill out our contact form, leave a comment, or send us an email [email protected].