Let's talk money. There are a ton of blog posts like this one on Huffington Post that discuss the exchange of money for photography services and how to budget for wedding photography. We even wrote a brief one on how you can adjust certain offerings to better fit your ideal photographer into a smaller budget.  With this article we're going to try to differentiate from the rest by approaching it from both sides.
The first truth, there is a wedding photographer out there for every budget. If your budget is $0, you could find a friend willing to use their iPhone to capture your day, or with a lot of effort on your part you probably could find a student or hobbyist looking to start a professional-looking wedding photography portfolio. We're not advising this of course, but trying to make the point that literally everyone has options and should have wedding photography to share. (What comes with that is the popular cliche that you get what you pay for.)
Here's our honest advice for everyone planning a wedding: set your wedding photography budget (or at least a ballpark you're comfortable with) and look to find the rare diamond at that number. Every pricing tier has at least one – and that is the photographer that feels they are ready to raise their prices, but (because they aren't turning business away) they're too scared it will drastically decrease the amount of bookings.  If you reach out to them for a quote, you should have the reaction, "yes, that seems fair." You may also have the thought, "I love their work and want to hire them, but maybe they can do a little better, so we aren't so stretched." If it's the latter, make sure you don't end the discussion and immediately consider them out of reach. Talk to them honestly about your budget and what you might be willing to scale back on in their package to make it work. It could be this particular diamond is testing out a new pricing structure and could have wiggle room for you. Just be gracious in your requests and realize that a 5-10% change might be possible, but anything more than that could tarnish the relationship and feel like you don't honestly value their work.
We like to put together custom quotes for every inquiry. The hourly rates are almost always the same because they take into account all of our costs; however, we can vary the package offerings to best fit your budget. When we are asked for more flexibility in the pricing, we usually can work towards a number everyone is comfortable with, or if we are too far off the couple might decide to go another way. Ultimately, you have to feel good about who you are hiring and part of that trust comes from seeing the value in what the photographer is offering you. If you can't understand why they are asking for so much money, or worse, you are assuming they are the best because they are the highest price or always busy, you may end up disappointed.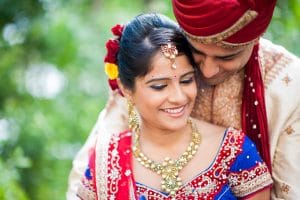 That brings us to the next piece of this: how does a photographer fairly price and know when they should move up to the next tier? Great questions, and we're going to put our photographer hats on to answer this one as if we were giving advice to fellow photographers on when to raise prices.
There is a formula most professional wedding photographers who have been in the same market for 3-5 years have figured out. Each pricing tier has a pretty predictable amount of couples looking for a photographer- the lower tiers usually have both a larger pool of potential clients and a larger pool of competition (since experience is still quite minimal). If the work that you put out is consistent and is what that tier is looking for and expects (your perceived value), you can almost guarantee that you will have enough interest to stay as busy as you want/need to be to keep your business afloat (and make a livable wage without a second job).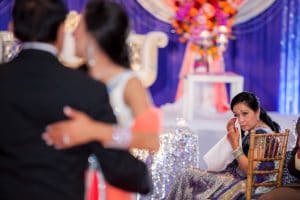 If you find that you are not booking as much as you would like or that you are losing weddings to competition that is charging the same, you may want to consider making small adjustments in your pricing to reach the client pool that will value your current work while you improve your client experience, equipment, and education to take your portfolio to where it will be valued by that higher tier.
If you find yourself turning away business because you are all booked up or (eek!) overbooked, you should definitely raise your prices. We have seen plenty of business offer lower prices to ensure they stay busy, then they get backlogged with editing and end up disappointing their clients (who didn't pay the true value of their work) and receive terrible business reviews online. If you're too afraid to raise prices, the other option is to expand your team to manage the heavier influx of business. You keep your prices lower or offer an array of prices based on the level of experience that particular photographer can offer them. In a way, you become a big-box versus boutique business. Customer service may not always be as carefully executed as it would be dealing with the owner directly; however, the overall product is consistent and there are plenty of possible clients who value what you offer.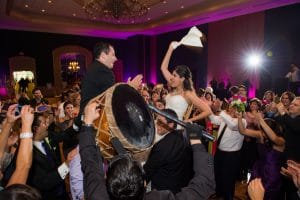 As you move up to the next tier the pool is a little smaller, making it less likely you will be able to book every available date you want to fill right off the bat. There is also the risk that your former couples are referring you new clients who are budgeting for your old pricing tier. Don't worry, those risks lessen as the clients in the new tier get to know and trust you. When profits allow, you can continue to invest in your education and equipment as your experience continues to grow. The upside of charging more and taking on less clients is that there is an opportunity to improve the quality of service you offer those that do hire you. A better client experience increases your overall perceived value, and soon the cycle repeats itself where you are the diamond in the rough of your current pricing tier and have to decide when to jump to the next.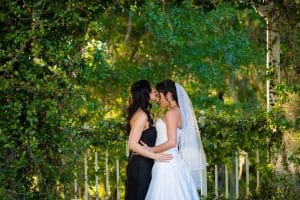 And now, because no blog about what goes into a photographer's pricing would be complete without it, let's review those hidden business costs you might not think about. Here are some of our largest business expenses (and keep in mind we run our business from a home offices, manage our website/blog, and edit all of our images in house. Some studios have physical studios and choose to pay others to do manage different aspects of their business for them).
Equipment: Technology improvements will ensure this stays top of the list for our biggest expense. Our current pricing tier and market niche (South Asian Weddings) value the fact that we carry an array of top-line lenses, multiple professional-grade camera bodies, and an arsenal of off camera lighting to cover massive ballrooms.
Insurance: We must insure all of that very expensive equipment and carry liability insurance to work at venues all over the world.
Computer/Internet: More necessary technology for the digital darkroom from the latest computers, to editing software, and even paying to host and store your images in the cloud.
Products: Those albums from Italy aren't as cheap as you think they are. Luckily, we don't carry an inventory anymore as everything is custom ordered, but we don't get the benefits on saving on bulk orders.
Additional Photographers, Assistants, and support staff: It's pretty self-explanatory, and no one we hire works for free.
Advertising & Promotions: From bridal shows, to print ads, online business listings, even social media promotions- you have to be present to be relevant, and there are so many places you have to pay to be.
We hope this helps you feel better informed about how to maximize your photography budget. We pride ourselves on our the relationships we have with our clients, and would never want you to feel less than ecstatic to work with us. You can find out more about us by watching this video or fill out our Contact Form for a custom quote. Please write us with any questions you might still have about photography pricing, and we promise to be honest and upfront with our answers: [email protected].