Our team had an amazing time capturing Sejal and Vinit's wedding at the beautiful Omni Amelia Island Plantation off the coast of North Florida. There were so many standout, emotion-filled moments for us as friends and family celebrated their perfect union. You can check out the full feature on Maharani Weddings by clicking the link in the title above, but here is an excerpt of Sejal's advice to couples currently in the wedding planning process that we knew we had to share!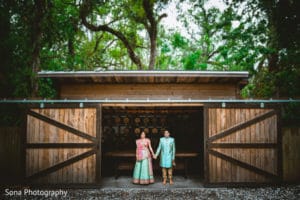 Do you have any words of wisdom for Brides-To-Be?
It strikes me as odd that almost every Indian couple I have ever talked to has said that the wedding planning process is brutal. And ours was no walk in the park either. But it makes me wonder, does it really have to be that way? For many of us, whose parents were born and raised in India, there is a large cultural difference that really comes out during wedding planning. For our parents, their parents planned their weddings and in large part, they obliged to their parent's wishes. Knowing that it should come as no surprise, that subconsciously or consciously they hope for the same. It is often their dream to plan their kid's wedding, and they dream about that day often as much as we, the kids, do. But here in America, we are raised in a culture where the bride and groom, and particularly the bride, do all the planning. So how do you reconcile this without someone feeling they are getting the short end of the stick? There's often no easy answer. In retrospect, though, I think it's extremely important to have an expectation setting conversation before even starting to plan. This includes talking through the norms of how our decisions will be made – who has decision making authority vs. who is just there for input? Agree to this in advance. It's also critical to know what are the most important things to each person. Let each person (parent/sibling) identify the 2-3 things that are most important to them about the wedding, and try to fulfill that for them. And to the parents, also recognizing that your child has a dream for their own wedding with potentially differing priorities and how to balance that with your own is important. There is a great article from a mom's perspective that speaks to this – https://www.indiaabroad.com/opinion/a-dream-indian-wedding-but-whose-dream/article_9d50ddf6-78a4-11e7-8e4f-a76a769f9ba2.html
And finally, most importantly, keep open communication with your partner. Keep in mind that what you are doing is just planning an event, but you have the rest of your life ahead. Don't let the magic of your relationship die with the stress of planning.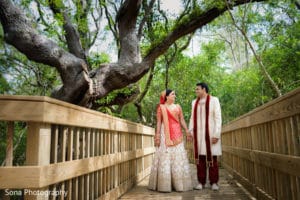 Vendors:
To find out more about the services we offer and to receive a custom package, please fill out our
contact form
or schedule a
call
. We would love to speak with you about you plans!