Beauty and the Beast Indian Wedding | Styled Shoot for South Asian Bride Magazine 2017 Issue
We partnered with amazing Central Florida Wedding Vendors to create a styled shoot inspired by the live action version of Beauty and the Beast (three months before its release) to be featured in the Royal issue of South Asian Bride Magazine (released in 2017). Considering there were only a few scenes being teased during our planning, Occasions by Shangri-la did an amazing job dreaming up both romantic vignettes.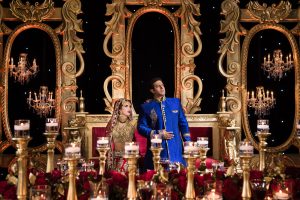 Check out the complete highlights and video by our partners at Riant Films on the South Asian Bride Magazine blog.
Vendor Collective